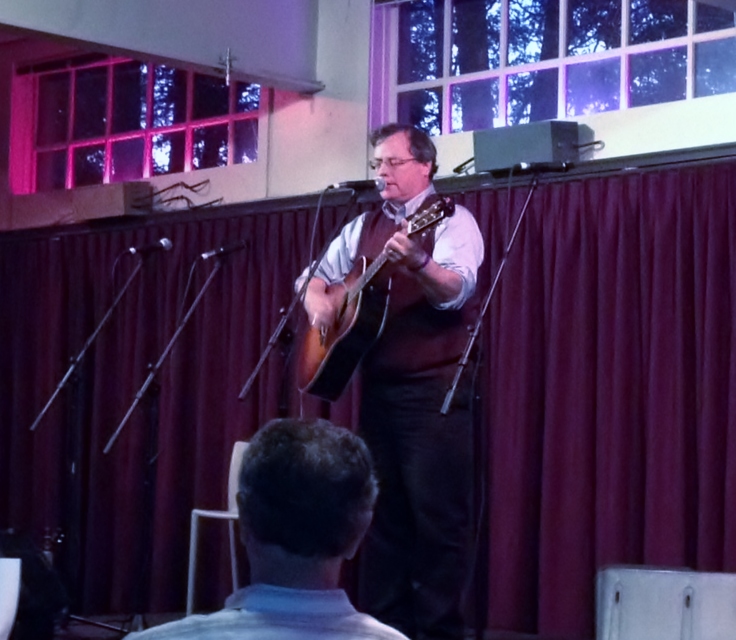 Be the first on your block to periodically receive

an almost personalized email update of Mike's appearance schedule.

Send your request to

to add yourself or a friend to the mailing list, or to update your email address

The Usual Suspects

Phone Numbers and Addresses of FUT

(Frequently Used Taverns)

215 E. Main Street, Carnegie, PA

412-279-0770

2339 Penn Avenue, Pittsburgh, PA

412-642-6622

EasyStreet

301 Grant Street

(Oxford Centre)

Pittsburgh, PA 15209-2611

(412) 235-7984

Bridgewater,

Beaver County, PA

724-728-0222

SIEB'S PUB

3382 Babcock Blvd

Pittsburgh PA 15237-2422

412-364-8511

MIKE GALLAGHER

UPCOMING EVENTS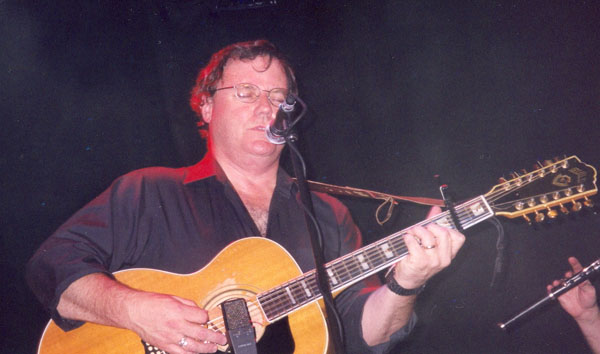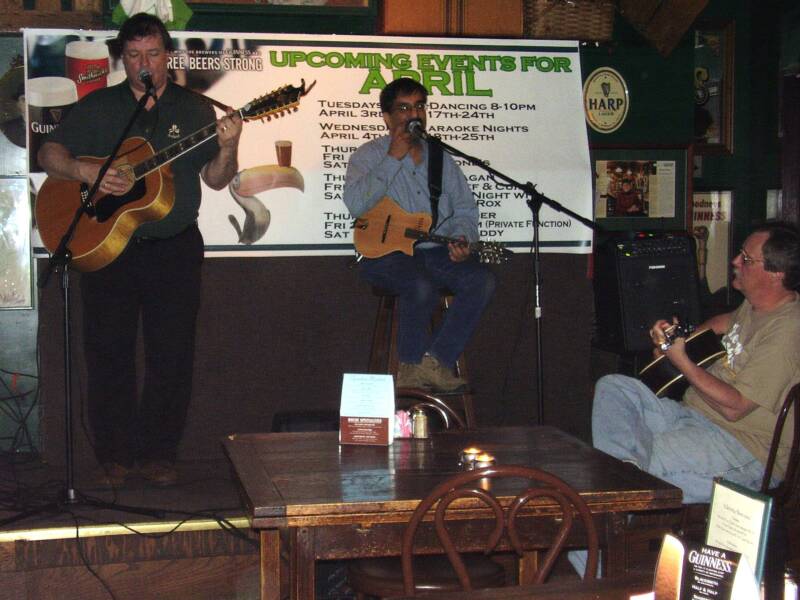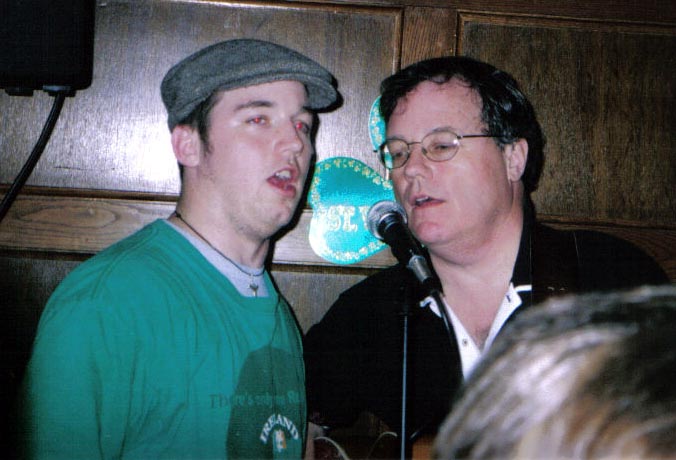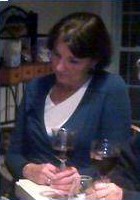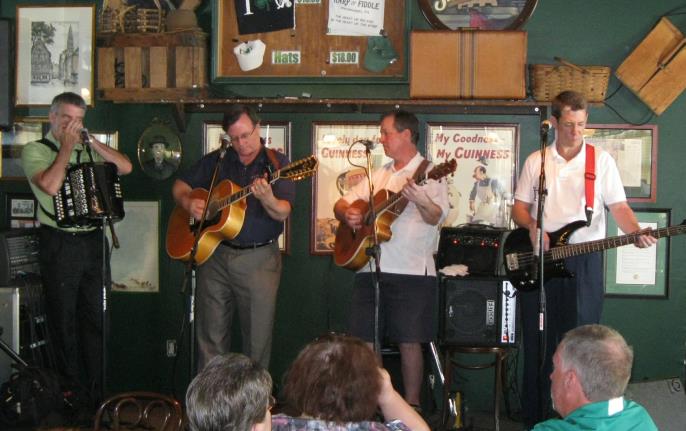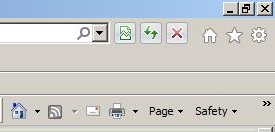 "REFRESH" your browser to make sure you're up-to-date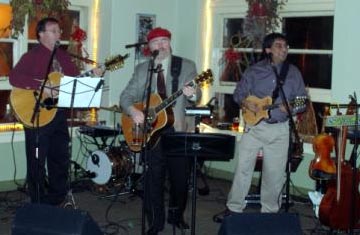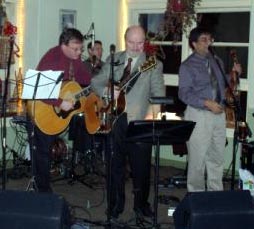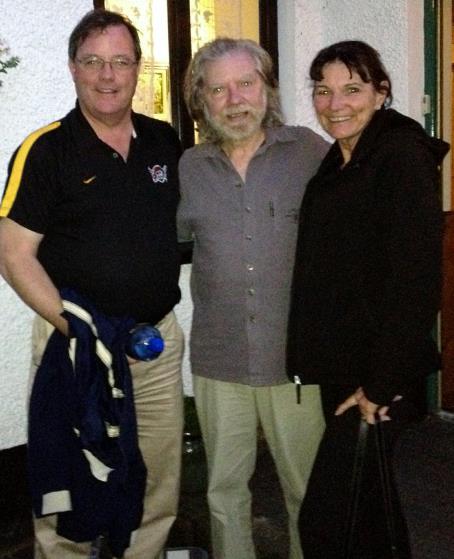 Mike, Marlea and Tommy Sands in County Down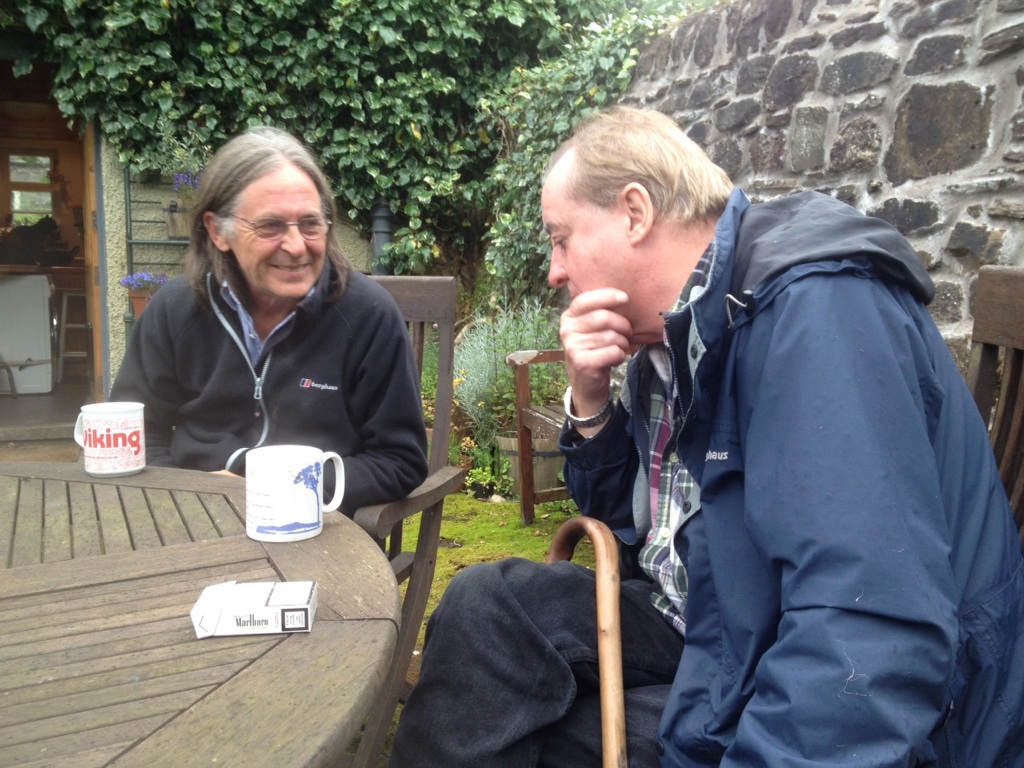 Dougie MacLean

and

Andy M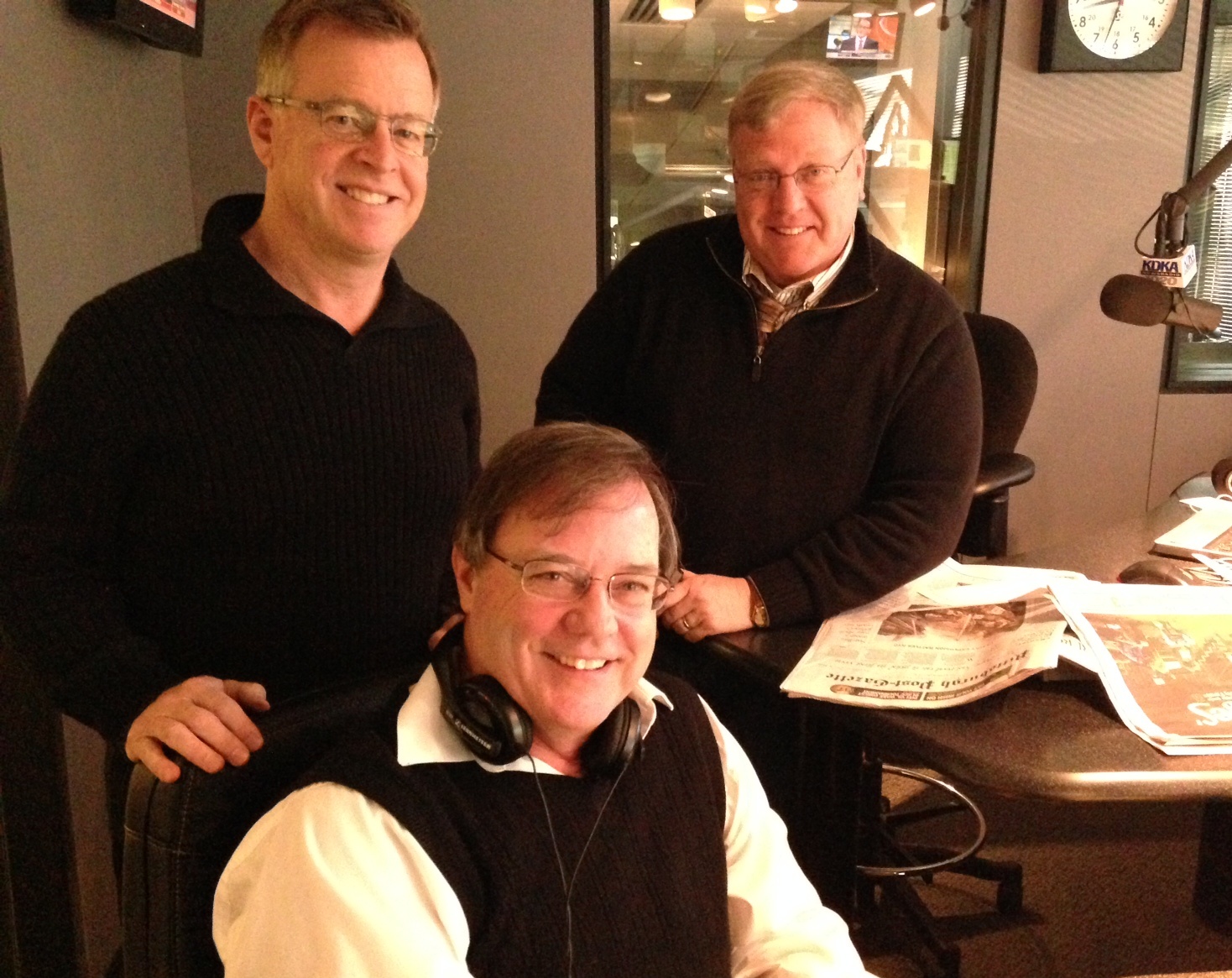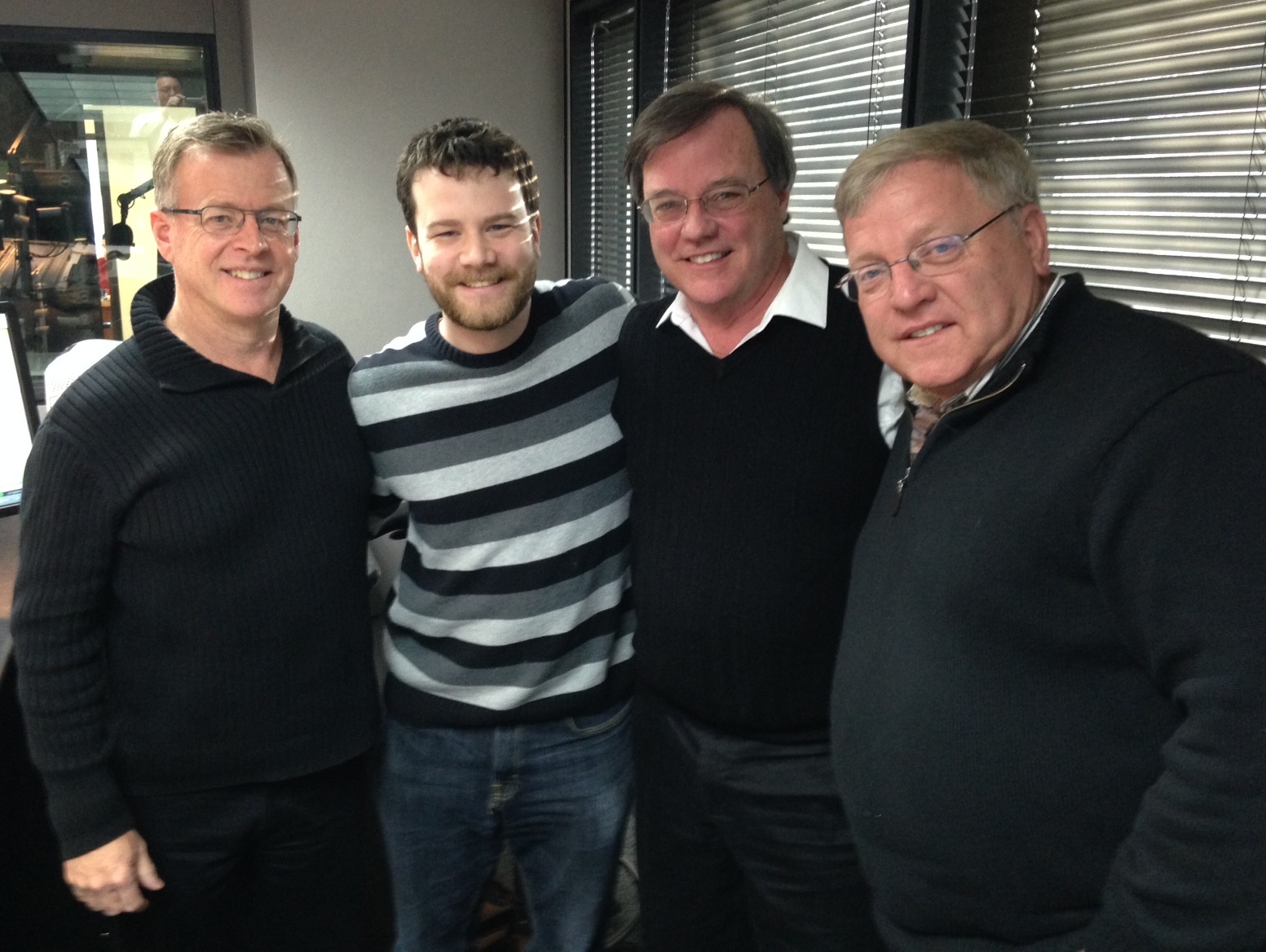 Mike Live on KDKA Radio, March 13, 2014,

with Larry Richert and John Shumway

(and Producer Andrew Limberg)

New song! 

Another tune from Mike (music) and

Ray Werner (lyrics, for a friend's wedding in Ireland).

(Enable Windows Media Player plugin compatible with Internet Explorer or Firefox to play.   Google Chrome may have autoplay issues.  If so, simply click pause button to stop media player )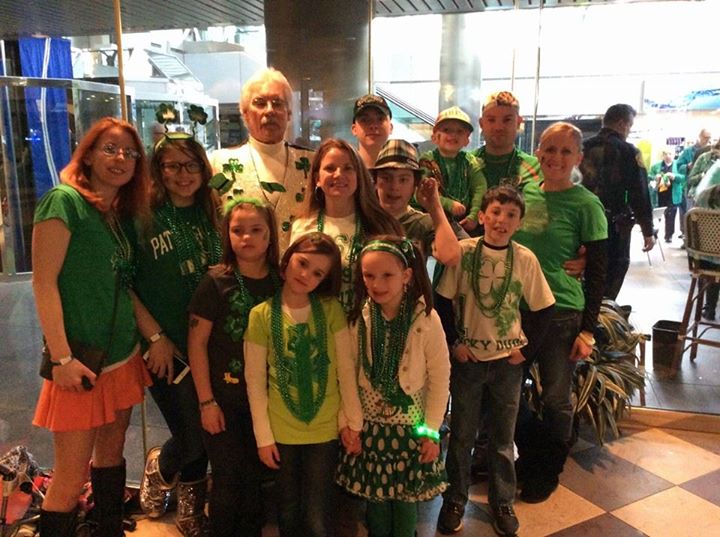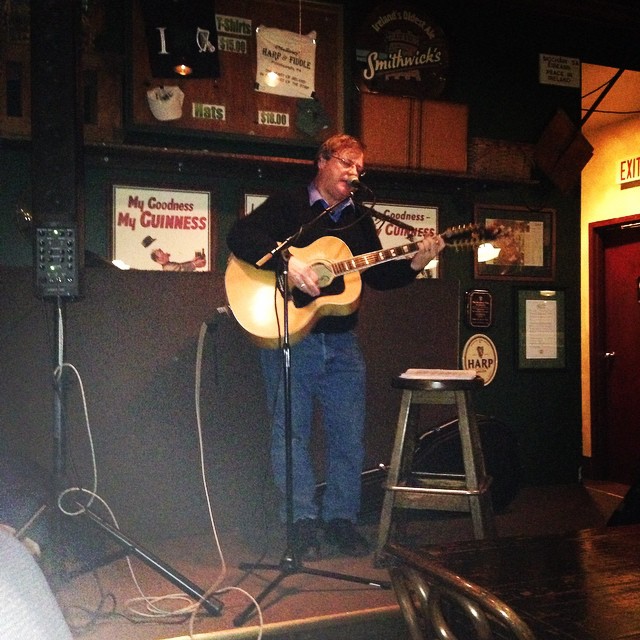 Parade Day 2015 at the Easy Street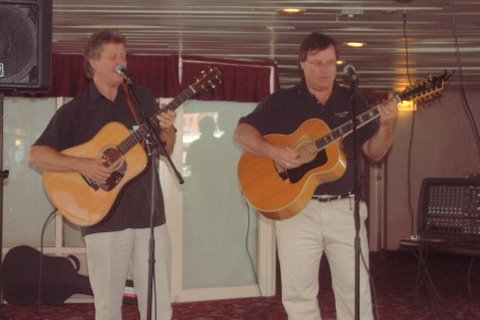 Check out Dave Crawley's (KDKA-TV) feature from St. Paddy's Day on the festivities featuring Mike at Riley's Pour House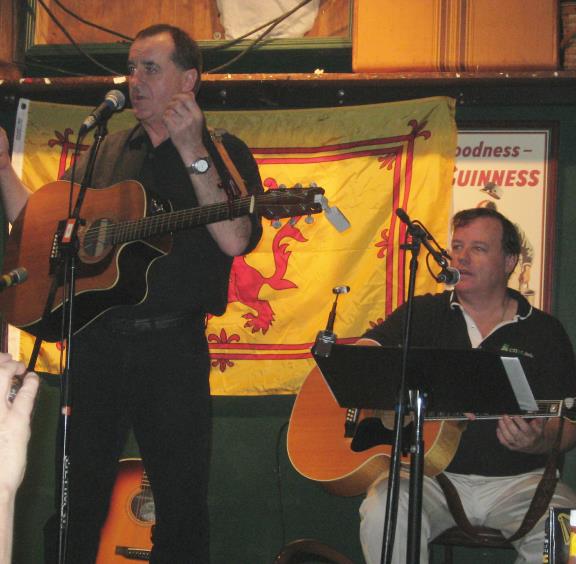 **UPDATE**

Limited appearance schedule now includes:

Wednesday, February 27

Mullaneys Harp & Fiddle 7:00 pm

Saturday March 2nd

Wheeling Celtic Festival from 8-9 pm

at the Artisan Center

(same place as prior engagements)

Sunday March 10

St Pat's Kick-off

Mt Washington

1:45 pm -5:00 pm

$20 ticket includes beer, snacks,

Music by Guaranteed Irish, TullyCavey and Mike

Benefits Mustard Seed Community/Move a Mountain Missions

Wednesday March 13 Mullaneys Harp & Fiddle 7:00 pm

Saturday March 16 Riley's Pour House

3:00-5:00,  followed by Johnny Gallagher

Sunday March 17

St Maximillian Kolbe

1:00 - 6:00 pm

Ticket includes buffet, drinks and music by Mike.  

Tickets available at the parish office or by calling 412 461-1054